How to Get a verifiable flight ticket for Visa Applications ?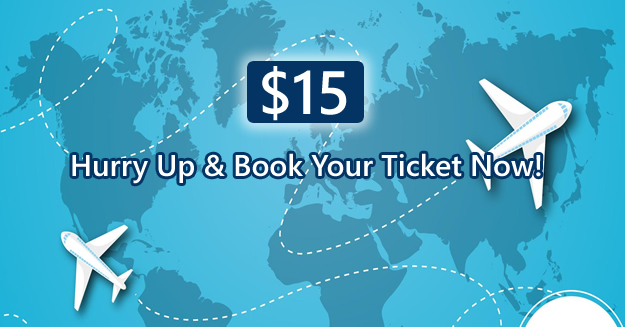 How to Book a Flight Itinerary for Visa Application
A flight itinerary is a document that explains travel plans, including flight details, accommodation, and transportation. It is necessary when applying for a visa, particularly if you need to prove onward travel.
In this article, we will talk about what a flight itinerary is, why it's important for visa applications, and how to get one.
It can also be referred to as any of the following:
Confirmed/rounded trip flight tickets
Booked flight itinerary
Round trip reservation
Flight confirmation or reservation
Proof of onward travel, etc
On social media and forums, people might also refer to as:
A flight itinerary for visa is like a flight reservation. It needs to have certain information to be valid:
Your name
A specific date
Your destination
The airline company
A valid PNR number
It's important to note that a flight itinerary is not a fake ticket with a made-up booking number. The PNR number must be real as this is what the authorities generally verify.
Why embassies need light Itinerary?
Embassies ask for a flight itinerary because they want to ensure that you will leave their territory. They use this information to determine the length of your visa, prevent overstays, and verify that you have the funds to purchase a return ticket.
Do you have to buy a plane ticket before applying for a visa?
It's not always necessary to purchase a flight ticket beforehand. In some cases, a flight itinerary or reservation might be accepted as proof of travel plans instead of an actual ticket. This way, you can secure your travel plans without committing to a specific flight and paying for the ticket right away.
But it's a good idea to check the visa requirements of the country you're applying to, just to make sure if a flight itinerary or ticket is needed.
What is flight reservation?
A flight reservation is a booked arrangement made by a traveler to secure a seat on a specific flight without buying the actual ticket. It's like a proof of plan to travel and is often needed for visa applications. Getting a flight reservation helps travelers show their travel plans and establish trust for their visa application.
Some airlines or travel agencies may charge a fee for issuing a confirmed flight reservation, even if the traveler doesn't plan to buy the actual ticket. However, this fee is usually lower than the cost of buying a ticket right away.
Having a confirmed flight reservation helps travelers meet visa requirements and improve their chances of getting a visa.
What is dummy ticket?
A dummy ticket is basically a flight reservation used for visa applications. It's like a pretend ticket that shows you have a flight booked from your home country to your destination and back. It's not a real ticket and you don't have to pay for it. But it has all the details of your travel plans, just like a real ticket would.
Can I provide dummy ticket for visa application?
A flight reservation or dummy ticket is important for the visa application process. It provides proof of onward travel, showing that the applicant intends to leave the country within the visa's validity. Embassies and consulates require this to prevent overstays or unauthorized activities.
Key reason embassy ask for visa
The primary reason the embassy or consulate of your travel destination country requests documentation of a round-trip ticket reservation is to ensure you do not overstay your visa and return to your home country before it expires.
A round-trip reservation is a compelling document that you will return because it displays your departure and arrival in your home country. This implies that you must book a round-trip flight reservation; otherwise, your reservation will be useless.
However, this does not guarantee that you will be granted a visa by the embassy or consulate. You'll have to submit other documents in addition to the airline schedule, so be cautious with those as well.
Deciding the duration of the visa
Another reason is to determine how long your visa will be valid. The officials at the embassy or consulate where you are applying will decide the length of your visa based on your Itinerary Flight, ensuring that you are granted a visa that allows you to stay in your destination country for as long as you need it and not for any less time.
FAQs
What is the difference between a flight ticket and flight reservation?
A flight reservation is a document that proves you have a booked seat on a particular flight on a specific date. It is valid for a limited time (usually a week or two) for visa application purposes. On the other hand, a flight ticket is the actual ticket you buy to get on the flight.
Can I hold my reservation through online booking?
To book a flight, some airlines can hold it for 48 hours, but it's better to check with the airline if they can hold it for longer. Alternatively, certain flight booking agencies offer free holds for up to three days.
Caution on making a ticket reservation
Many websites offer fake flight itinerary visa applications or reservations without a booking code. They use Photoshop to create tickets that look exactly like real ones. These websites aren't expensive, but it's advised not to use them for buying fake travel tickets if you plan to submit a flight itinerary visa application.
To avoid scams while booking a flight, we recommend visiting www.visaguide.world to make a reservation without full payment!
Instead of creating a fake travel plan, you can choose any of the options listed above. If the consulate or embassy finds out that the ticket reservation you provided is fake, it could have consequences. You could be denied a visa application and this might affect future visa applications for the same region or country.
We hope our guide has helped you learn how to successfully apply for an original flight itinerary visa for your next trip.